S1E28 - The Most Offensive Anime Ever was Totally Improvised? Ghost Stories w/ Natalie Schaffer
1 year ago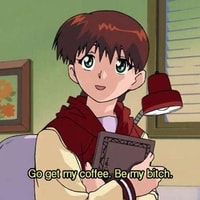 Imagine an anime written by 4Chan with a million-dollar budget and professional voice actors. Now imagine that that show was ten times more offensive than whatever you're imagining, and that will get you part of the way to understanding how OBSCENE Ghost Stories is. Join Hal, Pax and Natalie for a deep-dive into this legendary series grounded in cruel humor and insane improvisation.
Visit https://squadcast.fm/?ref=brotakus to get started. If you want to know what it's like, email us! We love hearing from you and would love to advise you on starting your own podcast.
Please give us a 5-Star rating on your favorite podcasting app, it really helps the show!
Find us on twitter at: @BrotakusPodcast @PaxLillin
Intro Song: F*** You, Pay Me (Instrumental) by Akira The Don- Twitter: @AkiraTheDon Website: AkiraTheDon.com
Cover Art by Khori Allen Instagram: @khori_allen
To send us episode/guest suggestions, feedback, hate mail, love mail, fanfic or business/advertising inquiries, shoot us an email at [email protected]
Find out more at https://brotakus.pinecast.co
This podcast is powered by Pinecast. Try Pinecast for free, forever, no credit card required. If you decide to upgrade, use coupon code r-0da12b for 40% off for 4 months, and support Brotakus Anime Club.