Ranking of Kings is an INSTANT CLASSIC ft. Jess LaBella
1 year ago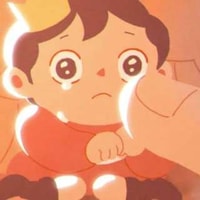 BROTAKUS IS BACK, BABY!!! We review the HEAVILY slept-on Ranking of Kings, craft a plan to stop COVID-19 (and Dragonball Z) once and for all, AND give you a special production peek behind the scenes. We're back to weekly episodes, so send us those guests suggestions and make sure to check us out every Thursday :)
Our guest today is a legendary shitposter, twitch stream, and absolutely fuego internet presence. He's a deeply intelligent, deeply funny person who I'm honored to call a friend. You can catch him on social media at JayJJetplane on Twitch, Twitter and Instagram or @PLaneWrangler on TikTok, listeners: Jess LaBella.
Twitch: JayJJetplane Twitter: @JayJ__Jetplane Instagram: @JayJ__Jetplane TikTok: @planewrangler Personal/shitpost twitter: @SaintSnKJack
Please give us a 5-Star rating on your favorite podcasting app, it really helps the show! If you're watching us on YouTube, giving us a like or a sub would be amazing and help us bring your more of that sweet sweet content.
Find us on Twitter! Podcast: @BrotakusPodcast Pax: @PaxLillin Hal: @Royal_Barnesss
Intro Song: F*** You, Pay Me (Instrumental) by Akira the Don
Cover Art by Khori Allen Instagram: @khori_allen To send us episode/guest suggestions, feedback, hate mail, love mail, fanfic or business/advertising inquiries, shoot us an email at [email protected].
Find out more at https://brotakus.pinecast.co
Check out our podcast host, Pinecast. Start your own podcast for free with no credit card required. If you decide to upgrade, use coupon code r-0da12b for 40% off for 4 months, and support Brotakus Anime Club.