S1E30 - Abuse, Artists & Act-Age ft. Julia Black & Kait Fitzpatrick
1 year ago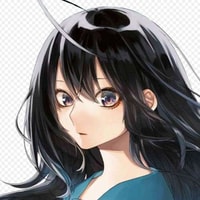 What makes an artist worth cancelling or forgiving? What is it about the acting/entertainment industry that attracts abusers? How can these systems be reformed in a safer and more equitable way?
Act-Age was quickly becoming one of the most popular manga and Japan, with an anime and stage adaptation both on the way. Then, one day, the artist was arrested for some of the most horrifying assaults imaginable, and the manga was nuked from every legal platform, leaving a trail of victims in his wake.
We brought on Julia Black and Kait Fitzpatrick of the Playbook podcast to talk these issues through with us. They are amazing, insightful, brilliant actors and writers, and together we dive through the good, the bad, and the ugly of the Act-Age scandal. You can find their podcast at https://open.spotify.com/show/597oFW85lE5PerWa4nKKV2.
Visit https://squadcast.fm/?ref=brotakus to get started. If you want to know what it's like, email us! We love hearing from you and would love to advise you on starting your own podcast.
Please give us a 5-Star rating on your favorite podcasting app, it really helps the show!
Find us on twitter at: @BrotakusPodcast @PaxLillin
Intro Song: F*** You, Pay Me (Instrumental) by Akira The Don- Twitter: @AkiraTheDon Website: AkiraTheDon.com
Outro Song: Only Acting (Radio Edit) by Kero Kero Bonito
Cover Art by Khori Allen Instagram: @khori_allen
To send us episode/guest suggestions, feedback, hate mail, love mail, fanfic or business/advertising inquiries, shoot us an email at [email protected]
Find out more at https://brotakus.pinecast.co
This podcast is powered by Pinecast. Try Pinecast for free, forever, no credit card required. If you decide to upgrade, use coupon code r-0da12b for 40% off for 4 months, and support Brotakus Anime Club.