Making a Live Action Anime (My Neck! by Real Life Glitch Entertainment)
1 year ago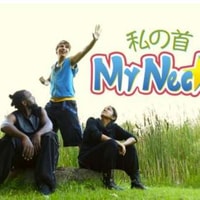 We're entering a world of Neck on Neck combat, a life-action anime that serves as both a parody and a love letter to the most deranged anime of the late 90s, the new Amazon series, My Neck! Joining us today is Director/Editor/Lunch Provider Joseph Spring Jr., the Neck Kid himself Weston Young, and Producer/Audio Master Kio to discuss their new series, including a deep-dive onto production, behind-the-scenes stories, and the inspiration for this world of Neckists that you NEED to check out.
Check out Real Life Glitch Entertainment on Youtube and on Twitter @GlitchReal, Kio @o0kio0o, and Weston @the_westonyoung!
Brotakus is back on a weekly schedule, and we're growing the team! If you or anyone you know is interested in coming on as an editor or producer, hit us up at [email protected] or @PaxLillin on Twitter!
Please give us a 5-Star rating on your favorite podcasting app, it really helps the show! If you're watching us on YouTube, giving us a like or a sub would be amazing and help us bring your more of that sweet sweet content.
Find us on Twitter! Podcast: @BrotakusPodcast Pax: @PaxLillin Hal: @Royal_Barnesss
Intro Song: F*** You, Pay Me (Instrumental) by Akira the Don
Cover Art by Khori Allen Instagram: @khori_allen To send us episode/guest suggestions, feedback, hate mail, love mail, fanfic or business/advertising inquiries, shoot us an email at [email protected]
Find out more at https://brotakus.pinecast.co